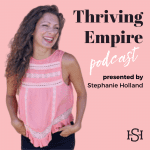 Today is Part 4 of the #remotecareerchallenge, designed to help you create a remote work reality that helps you create & sustain the life you REALLY want.
Step 4 is about brainstorming your romantic relationship, romance, sex, family, friendship, and community. And what do all these things have to do with finding and succeeding in a remote job?
Our relationships with other human beings can be the foundation for success or our achilles heel. Knowing what you want from your relationships including things like how much time you want to spend with your honey or how much flexibility you want for your family & friends will help you find the right remote opportunity for you. You'll know what questions to ask during the hiring process, and how to assess the work style fit during the trial period. And just in general, having great relationships in our life make us feel happy and whole, and if we're not proactively nurturing them, the perfect remote job won't make us any happier! 
In this episode of Thriving Empire we talk:
Why a remote role that includes a co-working space could help your relationship

How a remote job can help you spend more time with the people you care about

How the right remote role can help you build real face to face community connections
Get the worksheets day by day by subscribing below:
[optin_box style="10″ alignment="center" email_field="email" email_default="Your email address" integration_type="mailchimp" gdpr_consent="disabled" consent_1_enabled="no" consent_1_tag_accepted="-" consent_1_tag_declined="-" consent_1_tag_not_shown="-" consent_2_enabled="no" consent_2_tag_accepted="-" consent_2_tag_declined="-" consent_2_tag_not_shown="-" consent_notes_field="missing_integration_type" thank_you_page="https://stephanieholland.co/thankyou" list="40934b745e" name_default="Your first name" name_required="Y" opm_packages=""][optin_box_field name="headline"]Here's The Headline For The Box[/optin_box_field][optin_box_field name="paragraph"][/optin_box_field][optin_box_field name="privacy"]No spam served here. Only Earl Grey tea & macaroons.[/optin_box_field][optin_box_field name="consent_1_label"][/optin_box_field][optin_box_field name="consent_2_label"][/optin_box_field][optin_box_field name="top_color"]undefined[/optin_box_field][optin_box_button type="0″ button_below="Y"]Get the worksheets![/optin_box_button] [/optin_box]
===
Subscribe to the podcast on Apple, or anywhere else you listen to podcasts.
Follow me on IGTV, @StephTHolland or YouTube for the latest updates.
If you haven't already, please rate and review the podcast on Apple Podcasts!