Give your idea
the confidence & clarity
it deserves.
So you can make money
& change the world.
Drama free.

*Quickly & easily discover if I'm the right person to help you launch your ideas.
Let's confirm the decision to be your own boss is the right one for you.
So you can make money & change the world.
*Quickly & easily discover if I'm the right person to help you launch your ideas.
Wouldn't it be amazing if you could...
Confidently validate your idea before you invest your precious time, energy and money?
Quickly and easily make decisions at each turning point of your business as you grow?
Build a company that supports you goals life and work?
Live and work on your own terms doing something you're passionate about?
Sounds pretty good, right?
Lost between two or more ideas and not sure how to decide, or;
Confused about how your ideas fit together, and how to go about it; or
Unsure how to tell your story, package yourself, and attract your ideal customers.
And just confused in general about how to turn your ideas into revenue streams.
In truth it's never been easier to start a business.
With everything you need to know at the click of a button,
you can pretty much google your business into being.
But that's the biggest problem. Information overload.

So many courses, advice, information and strategies, so which one do you start with?
In fact it only serves to accentuate your lack of focus,
indecision and inability to get started.
Well, that's about to change.
Well hey there.
I'm Stephanie.
I'm going to help you create a rock solid strategic action plan around you idea, so you can:
Confidently choose the idea that best aligns with your goals for life & work.

Experience more space in your calendar & energy in your life while you work on your ideas.

Quickly and easily make strategic decisions at every stage of your business.

Build a company that enables you to live and work on your own terms.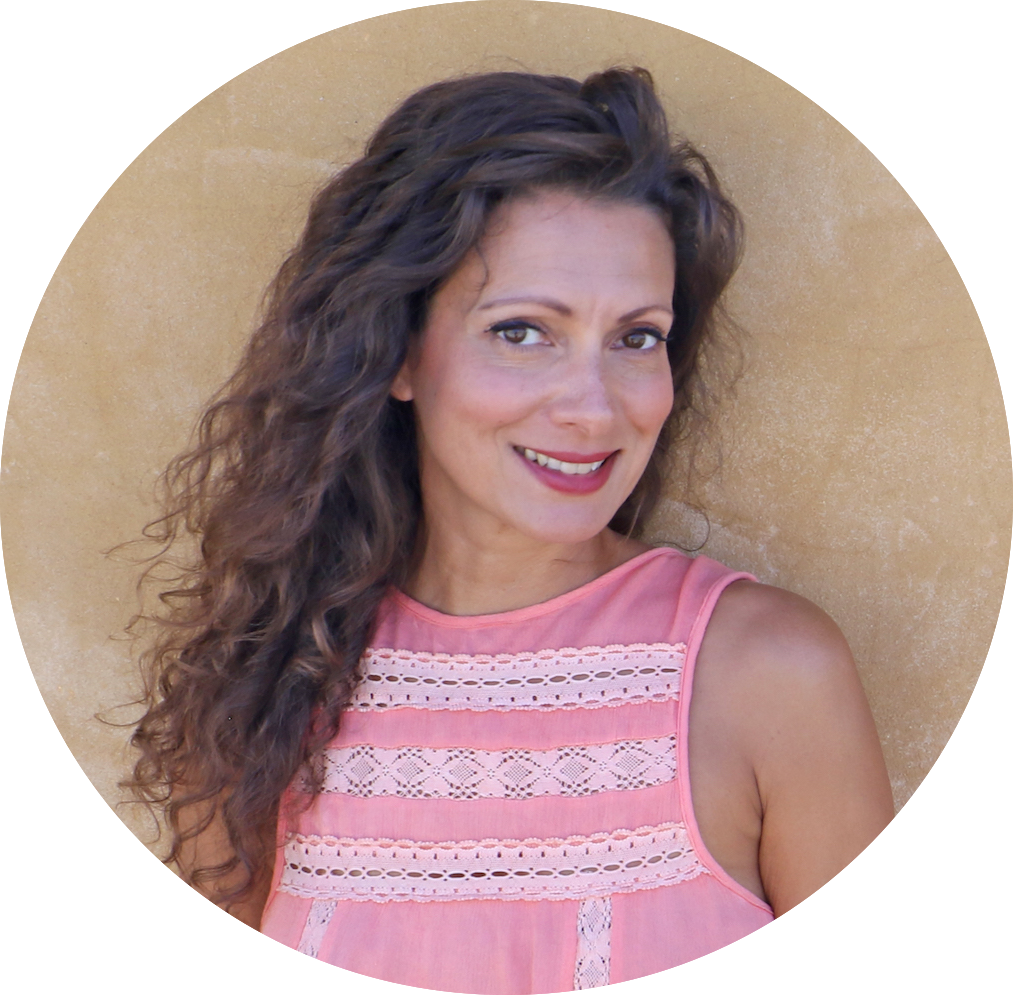 So that you can launch you ideas drama-free.
And shift into CEO of your 'Company of One' with confidence & clarity.
Book a free 30 min chat with me.

If we're a fit I send you a one-page proposal.

If you say 'Hell Yes!'

we start working together over 6 weeks or 6 months to create a rock solid strategic foundation for your idea(s).
Become CEO Of Your Own Destiny

So you build a business that supports the bigger vision you have your life & work. I call this pre-business strategy. You create a schedule and way of working that gives you more control & freedom.

Become CEO Of Your Company

Shift into high-level decision-making mode so you can define the strategies and processes that will launch your ideas. You create a rock solid decision making framework for your company growth

Get To Know Your Ideal Customers

Generate all the insight & info you need to create products & services, and decide on direction and copy for your branding, marketing and everything else. You will never have to wonder what your customer wants to pay for ever again.
Get Your Story Straight

This puts you in your customers' shoes so you can switch to 'service' mode; they are the hero and you are their guide. It helps you deliver a unified story + message to your audience at all points of content, from your website to communications, marketing & product & service development. Forever.

Know Your Product & Service Formula

You'll discover the sweet spot between what you want to do & create; and what your audience CAN pay for and WANT to pay for. You'll develop a methodology for designing products + services that your audience will love.

Create Your First Win:Win Offer

Develop a unique offer that's a no-brainer for your customers and aligns with your business goals. Build your first product, service, package; offer it to your audience, and launch your business.
Struggling with work-life balance? We find a way to inject more space in your calendar and energy in your life in Session #1
Already invested $$$s in coaching & courses? I'll bet the missing piece was a rock-solid strategic foundation. Once you have it in place all those other investments will pay off.
Nervous about working with someone one-on-one? If you don't feel 100% confident working with me after our FREE call, there's no obligation to proceed. You can also choose to invest in Session #0 as a one-off session before committing to the full package.
Still working full time? The 6 month package is perfect for you.
So what are you waiting for?
It's time to give your ideas the confidence and clarity they deserve, so you can start making money and changing the world.
See What My Amazing Clients Have to Say
Before my Strategic Action Plan I was lost between two businesses and completely unsure which one I was passionate about. Now I've chosen, and I'm also scheduling life instead of just working. With a plan, my mind is less and my heart is more and there's more energy, creativity and space. She was willing to take the time for me to get my life vision first.

Now I'm doing so much much more 'life' during my week! For the first time I'm at peace with my business future because this will work. For a very scattered highly energetic person she successfully focused me 🙂 I loved working with someone I trust who is an amazing being. She gracefully held a beautiful space for me to rise into.

David Wargo
Stephanie has a true gifts for turning thoughts and visions into tangible actions.  I am type of person who typically knows what I want, but when it comes to putting my visions and dreams into words or breaking them down into action steps – I totally get stuck and overwhelmed.

My session with Stephanie was simply AMAZING.  She has a way of lovingly getting to the core of my vision, breaking it down, and turning it into a strategic action plan.  By the end of the session I not only had a clear vision of my next steps, I also had a clear vision of how to take my business to the next level. Stephanie puts her whole heart and soul into her work.

Lynsey Landry

LynseyLandry.com
I'm almost crying writing this. I have been able to identify ways to turn my ideas into revenue and can see the timeframe in which this could be made possible.

Hearing that it is possible and being given strategies has really really helped. I really feel like a weight has been lifted and I can actually see the potential everything holds AND I can actually achieve this!!  Thank you! Thank you! Thank you!

Sam Bowen

The Acorn Network
Stephanie's pre-work document was really powerful — it gently nagged me with 'why, why, why' and demanded I thought much more deeply about why I'd had my idea, who might care about it, how they might respond to it, and what my struggles were.

If you have 'that thing' smouldering away at the back of your mind and you need someone to help you shape it into something attractive, doable, inspiring and effective – Stephanie is your guru.

Gabe McGrath The Plugged-In Writer
The most important thing Stephanie taught me was to take the time to validate my idea and do proper research prior to launch.

But not just any research, research that would inevitably deliver the language and tone of all my future communications to my target audience.  She is excellent in ensuring you have covered your bases and are steering in the right direction.

Andrea Miller

Slindir.com
Stephanie has an extraordinary ability to assist in articulating the ideas & passions that are stuck in my head.

She gave me the tools and clarity to flesh out my ideas and create a concise plan to propel me towards the business and life I dream of. She has a passion to help others follow their dreams – her energy is contagious.

Sam De Bruin

Karmic Cold-Pressed Juice
I feel so much happier, in control and excited about what I'll achieve in the next 6 months after my session with Stephanie.

The biggest shift for me has been a greater focus on my WHY, as well as on what is in my power to change immediately. I have greater clarity around how I need to spend my time. I know the next stage of my business will be challenging but I feel very clear on my next steps; a weight has lifted and I know I'm moving in the right direction.

Gee Footit

The Wedding Day Body Plan
Stephanie is an artist with words and has a natural ability to connect with right-brain thinkers. She helped me filter through the busy-ness in my mind and create a clear template for turning my crazy ideas into a structured business model.

Her approach is organic, flowing and adaptable. This is a vital part in my journey of being absolutely on purpose.

Amy Morice

Amy Morice Yoga
Working with Stephanie was absolutely brilliant. I wasn't sure where to start and wanted to know if I was on the right path. By the end I'd gone through a complete mind-set change and had an actionable plan.

Stephanie is on the journey with you, wanting you to succeed and do well in your idea, thinking about your outcomes in every step and has tons of positive energy and inspiration.

I loved the process - it was thorough, helpful, professional and a great start to the year. Having a strategic action plan has steered me in a clear direction.  Stephanie is incredibly talented, hardworking and gifted in this area.

Su Zafar

Free From Foods
Before working with Stephanie I felt confused, frustrated, and didn't really know know how my ideas would all fit together or how to go about it. (I also didn't have clarity around my niche audience).

The pre-session work sheet really got me to clear everything out and make sense of my vision. They brought my blocks to light; it was very enlightening. What I loved most was being guided through clear and concise steps for my own Strategic Action Plan.  

I felt relieved; I now have something very clear and specific to work on for the next 8 weeks, and I can see the possibilities of what I can achieve. I have worked with other coaches, but I have to say Stephanie is on a different level.

Claire Baker

ClaireMaggieBaker.com
6 Steps To Confidence & Clarity
For Your Ideas. (Free PDF!)
I've outlined the 6 steps to creating a rock solid strategic action plan for your ideas - so that YOU know exactly what you need to have in place before you invest your most precious resources. Sign up below for this FREE PDF printable.

No spam served here. Earl Grey tea & macaroons only.